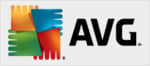 AVG
Information
AVG was founded in 1992 in Prague, Czech Republic. The company was acquired by Avast in 2016, but the parent company continued to make AVG-branded software after the acquisition. Since November 2022, the brand is owned by GenDigital.
There are AVG products for home users and businesses running the Windows, Mac OS and Android platforms.
AVG joined AV-Comparatives' Main Test Series in 2005.
Screenshots
Latest Consumer Tests on Google Android
* hover over the awards to see which product got awarded
AVG's progress
Be the first to hear about our latest test results.
Join our Newsletter! Subscribe to our newsletter to get notified about the latest tests and news.