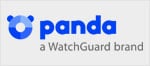 Panda
Information
Panda Security was founded in 1990, and is headquartered in Bilbao, Spain. The company makes security software for home users running the Windows, Mac OS and Android platforms.
Panda joined AV-Comparatives' Main Test Series in 2004, at the very beginning.
Panda also made enterprise security products, which were tested in AV-Comparatives' Business Main Test Series since 2018. In 2021, Panda was acquired by WatchGuard. From 2022 onwards, enterprise products formerly known as "Panda" will be found under the name "WatchGuard" in AV-Comparatives' enterprise tests.
Latest Consumer Tests on Linux
* hover over the awards to see which product got awarded
Be the first to hear about our latest test results.
Join our Newsletter! Subscribe to our newsletter to get notified about the latest tests and news.