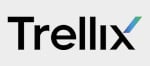 Trellix
Information
Trellix was launched in 2022, after Symphony Technology Group acquired McAfee Enterprise and FireEye in 2021. It is headquartered in the USA, and provides security products and services for enterprises.
From 2022 onwards, enterprise products formerly known as "McAfee" and "FireEye" will be found under the name "Trellix" in AV-Comparatives' enterprise tests. For participation of these products in AV-Comparatives' tests prior to 2022, please see the FireEye and McAfee pages, respectively.
Screenshots
Latest Enterprise Main-Tests on Microsoft Windows
* hover over the awards to see which product got awarded
Trellix's progress
Be the first to hear about our latest test results.
Join our Newsletter! Subscribe to our newsletter to get notified about the latest tests and news.